NRL 2022 National Championship
May 20 @ 8:00 am

-

May 21 @ 5:00 pm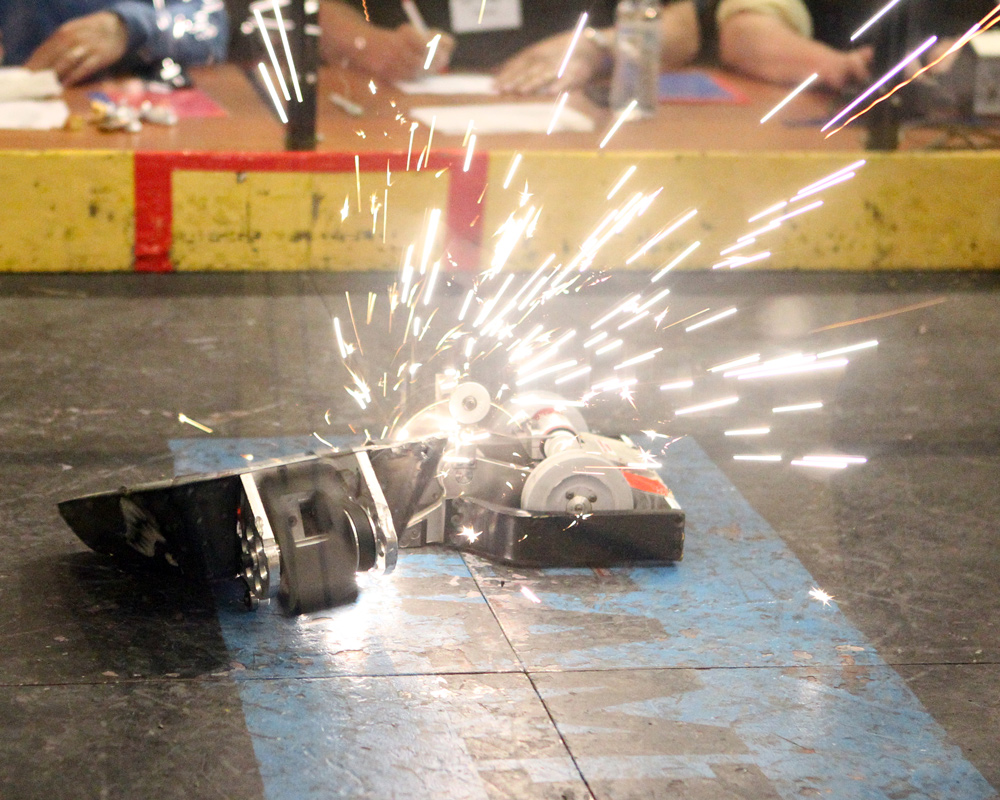 WE ARE BACK!!!!!!!!
Sparks will Fly and Metal will Definitely Crunch Again at the NRL 2022 National Championship at the UPMC Events Center on the campus of Robert Morris University on May 20-21.
Join us in the name of maximum carnage. Take advantage of this opportunity to test your Bot against the best from across the country. Win or lose or grimace or grin, you will walk away in the aftermath of battle with a deeper, real-world understanding on how well you manufactured your radio-controlled, mechanized creations.
This is your chance to experience an unforgettable event to close out your school year. Come participate in this double elimination competition against Bots of all different designs and shapes. This is Full Contact Innovation at its best. Will your Bot dish out the most damage while being able to withstand destruction from its opponents in order to be named the NRL 2022 Grand Champion!
The NRL 2022 National Championship is open to middle school and high school teams that have competed at an NRL-sanctioned regional competition. Open slots will be available to school teams that don't have a competition in their area and wish to build one. All school teams will be required to submit their engineering documentation and be interviewed at the competition by an industry expert about their Bot building experience.
Competition Brackets: https://challonge.com/NRL22
Competition App: Click HERE to download the NRL 2022 National Competition App to learn more about the event and the program. When you click on the link, you will be asked to download the HelloCrowd app. Once the app is downloaded, search for the NRL 2022 National Championship.

Competition Live Streams:
Friday, May 20 from 7 – 9:30 PM eastern: https://youtu.be/mU-C9IJoX2Y
Saturday, May 21 from 9 AM – 5 PM eastern: https://youtu.be/bm2SfwgQ2sU