Bot Building & Teacher Resources
This page contains resources for students and teachers for designing and building the Bot along with safety protocols for all teams and programs.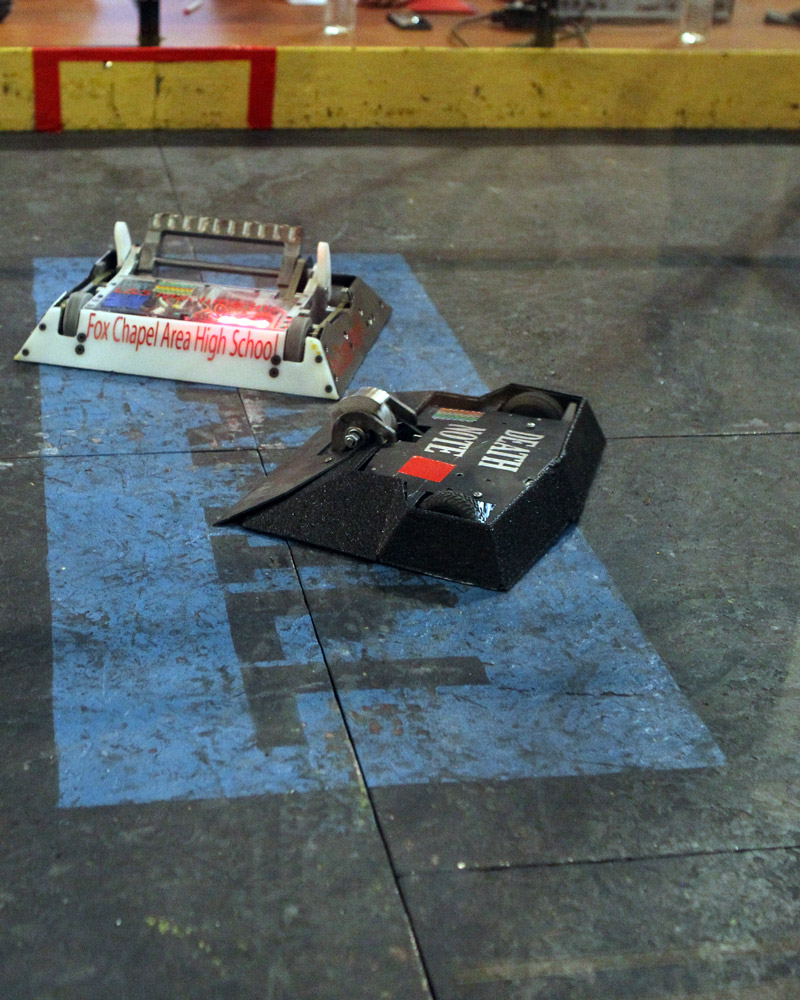 BUILD GUIDES
NRL Team-Resource-Guide updated 11-18
Rio Botz Combot Tutorial
RobotBattles (How To)
NRL Project Completion Timeline
NRL Technical Regulations update 2018-19
NRL Competition Rules & Regulations – 2019-20

DESIGN RESOURCES
SolidWorks
Every Bot must start with a good design, and SolidWorks can help you get there. Plus, student licences are free for NRL teams.  If you are interested in applying for a free SolidWorks student licence, please click here to complete the application form.
Mastercam
Mastercam is pleased to partner with the National Robotics League. As a result of this partnership, teams participating in NRL are eligible to receive one license of Mastercam. Mastercam delivers CAD/CAM software tools for all types of programming, from the most basic to the extremely complex. It is used for 2-axis machining, multiaxis milling and turning, wire EDM, router applications, free-form artistic modeling and cutting, 3D design, drafting, surface and solid modeling. In both education and industry, Mastercam has the largest installed base of any CAM software worldwide.
Additionally, schools will receive access to Mastercam University. Mastercam University contains online video-based training that is developed exclusively by Mastercam.
If you are interested in this NRL team benefit, fill out the registration form on the Mastercam website https://www.mastercam.com/national-robotics-league/.


Paulo
NRL Teams – Heat Treating Offer from Paulo: Depending on material selected, Paulo will provide free heat treatment for NRL Teams. Please contact our Metallurgy department above to setup your processing. We are proud to support the NRL and want to help all of the teams build the best bots possible. For more information on Paulo or to see our locations, please visit www.Paulo.com.


SKB Cases
SKB Cases is delighted to partner with the National Robotics League. SKB offers over 60 sizes of the best case solutions for traveling with any type of equipment. All teams competing in the NRL are eligible for free cases to assist in transporting robot champions and additional parts.
If you are in need of cases for bot components or your whole bot, please contact SKB's STEM Program Coordinator, Cassandra Kottman at ckottman@skbcases.com.
TRAINING KITS
Gears Educational Systems – Ready to build your first 'bot, but not sure where to start?  A Gears Kit may be just the ticket.
Armadillo Robotics Kits – 15lb Bot kit that you can add a weapon upgrade.
FingerTech and BotKits – companies with 3lb Bot kits to help you practice.
SAFETY PROTOCOLS
Best Practice Safety Protocols and the NRL – This safety manual is an easy-to-use guide for important safety information and provides NRL participants with a basic set of requirements to maintain a safe environment during all aspects of the Bot manufacturing process, special event and competitions.
NRL Safety Inspection Checklist – This is what the safety team will most likely be looking for at competition day. Review so you'll pass inspection!
NRL Protection of Minors – Code of Conduct – Includes transportation guidelines, reporting guidelines, and more
NRL Adult-Student Contact GUIDANCE – Sexual Misconduct: What You Need to Know and Do to Prevent It
DOCUMENTATION TIPS
NRL Documentation Details 2018
TIPS FOR ACING YOUR DOCUMENTATION INTERVIEW
ONLINE SUPPLIERS
There are numerous online stores that provide supplies for building a Bot.
Gears-Ed/Depco 
BaneBots 
Servo City
Robot Shop
McMaster-Carr 
Hobbytown USA
American Science & Surplus
HGR 
Lynxmotion
The Robot Marketplace 
Hobby King
RC4WD
PiMios
HobbyPartZ.com