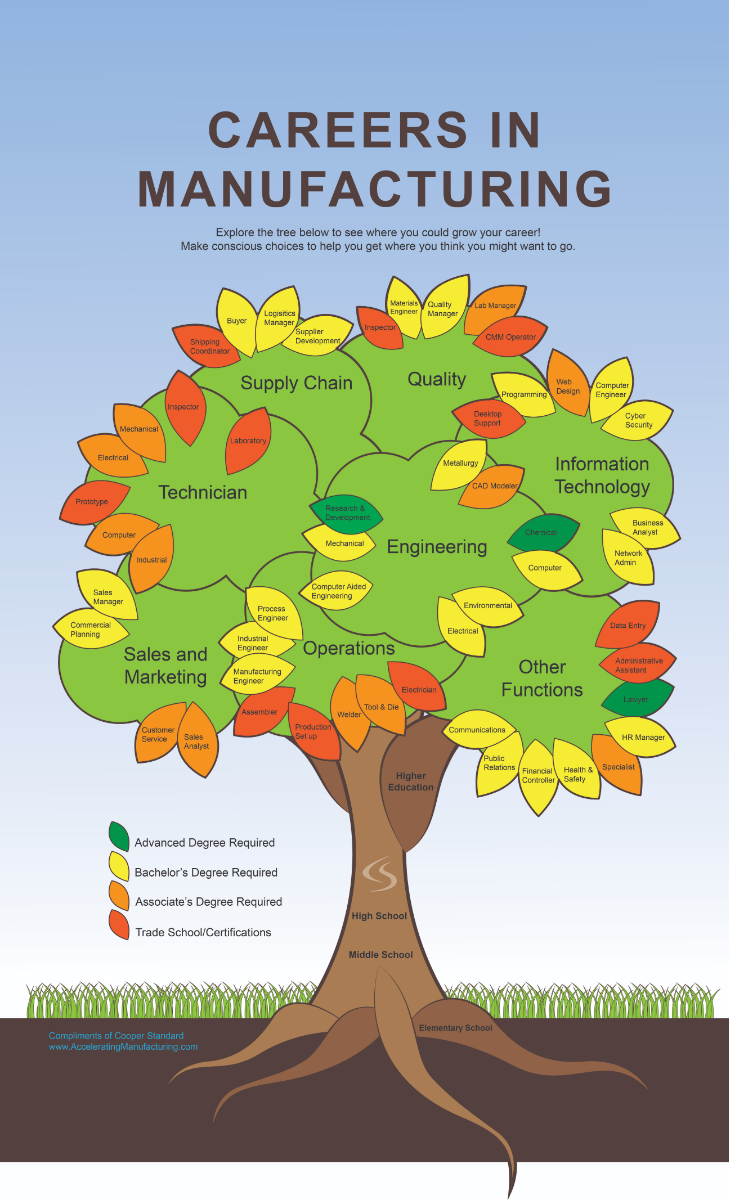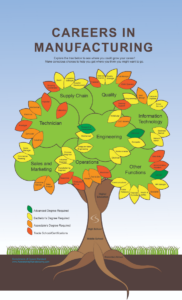 MANUFACTURING CAREER PATHWAYS FOR STUDENTS
Job Shadowing – get a first-hand look at what a particular job is like on a day to day basis and get learn what kinds of careers appeal to you.
Job Co-op – Gain real world experience on the job while attending high school, technical college or a university.
Internship – Learn the essentials of a particular job for credit while attending school.
Technical College degree – Master advanced manufacturing skills.
University degree – Gain advanced technical and professional knowledge.