Reprinted from CJEagles.com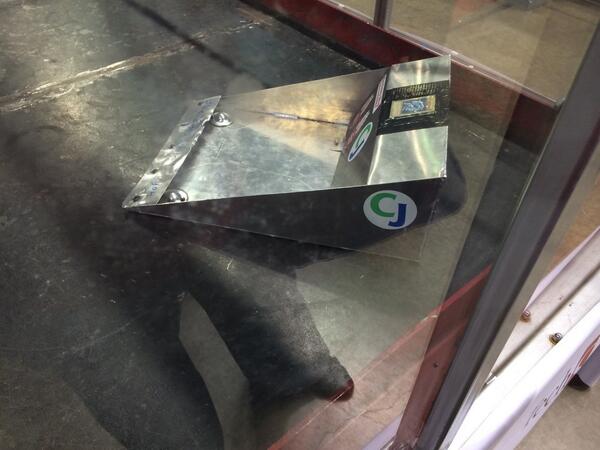 An innovative battle bot design by a team of six CJ Project Lead the Way (PLTW) engineering students literally and figuratively caught the attention of onlookers and opponents at 2014 Spring Ohio Robotics XtremeBOTS Competition.
The Eagles placed ninth among a field of about 60 bots built by 19 college and high school teams from Ohio, Indiana and Pennsylvania. Their machine, officially named "Blue Eyes, White Dragon," earned a more fitting nickname after making it to the Sweet 16 round of the competition.
"Our bot became known as the Ghandi bot because of its passive aggressive nature. There was no weapon on the bot," explained sophomore Evan Skrobot. Instead of smashing other bots, the team's wedge-shaped design scooped up anything in its path, rendering attacks from competitors useless.
"No one had ever done a scoop idea," said sophomore team member Tyler Curtis. The design created a need for judges to adjust the match rules.