NRL Innovation Award Sponsored by alliantgroup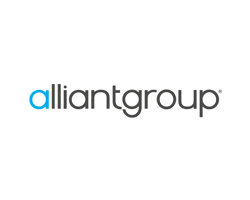 Award Overview
The NRL Innovation Award recognizes their innovative solutions applied by students in the manufacturing process of designing, building or testing of their Bots. Sponsored by alliantgroup, this award seeks to motivate student teams to explore new ways to implement new design features or methods, utilize new technologies like 3D printing, Bluetooth or sensors, and employ new communication strategies or project management tactics. This award directly supports the NRL mission of providing an exciting, hands-on experience through business/education partnership to build the current and future workforce needed by the manufacturing industry
The NRL Innovation Award is open to all NRL teams for the 2019-20 season. To be eligible, the NRL team must compete at a local competition and the innovative solution must have been implemented to manufacture a new Bot during the current school year.
One ($500) award will be judged and given at each regional NRL competition with those winners eligible to win national prize ($1000). The national prize will be presented at the NRL 2020 National Championship.
Award Criteria
Award applications should be submitted online at https://form.jotform.com/BPadnos/nrl-innovation2020 prior to your regional program's Spring Competition. Each application must have complete contact information, description of both the problem and innovative solution and supporting materials.
Winning innovations should meet one or more of the following criteria.
Quality: The innovation increases engineering quality of the Bot.
Efficiency: The innovation contributes to more efficient Bot building processes.
Cost Effectiveness: The innovation adds value to the Bot building process while containing or reducing costs.
Replication: The innovation is easy to replicate by other teams.
Creativity: The innovation is original and creative.
Timeliness: The innovation has not been used by the team in the past.
Award Judging
The winners of the individual regional program NRL Innovation Award sponsored by alliantgroup, will be determined by the local organizing committees based on the national award criteria. The national award will be selected from the regional program winners and determined by a committee consisting of members from the NTMA Technology & Education Committees, AMPED Board and alliantgroup.
Questions?
For questions related to the NRL Innovation Award, email Bill Padnos, NTMA Workforce Development Manager at bpadnos@ntma.org.
Submit your NRL Innovation at https://form.jotform.com/BPadnos/nrl-innovation2020.