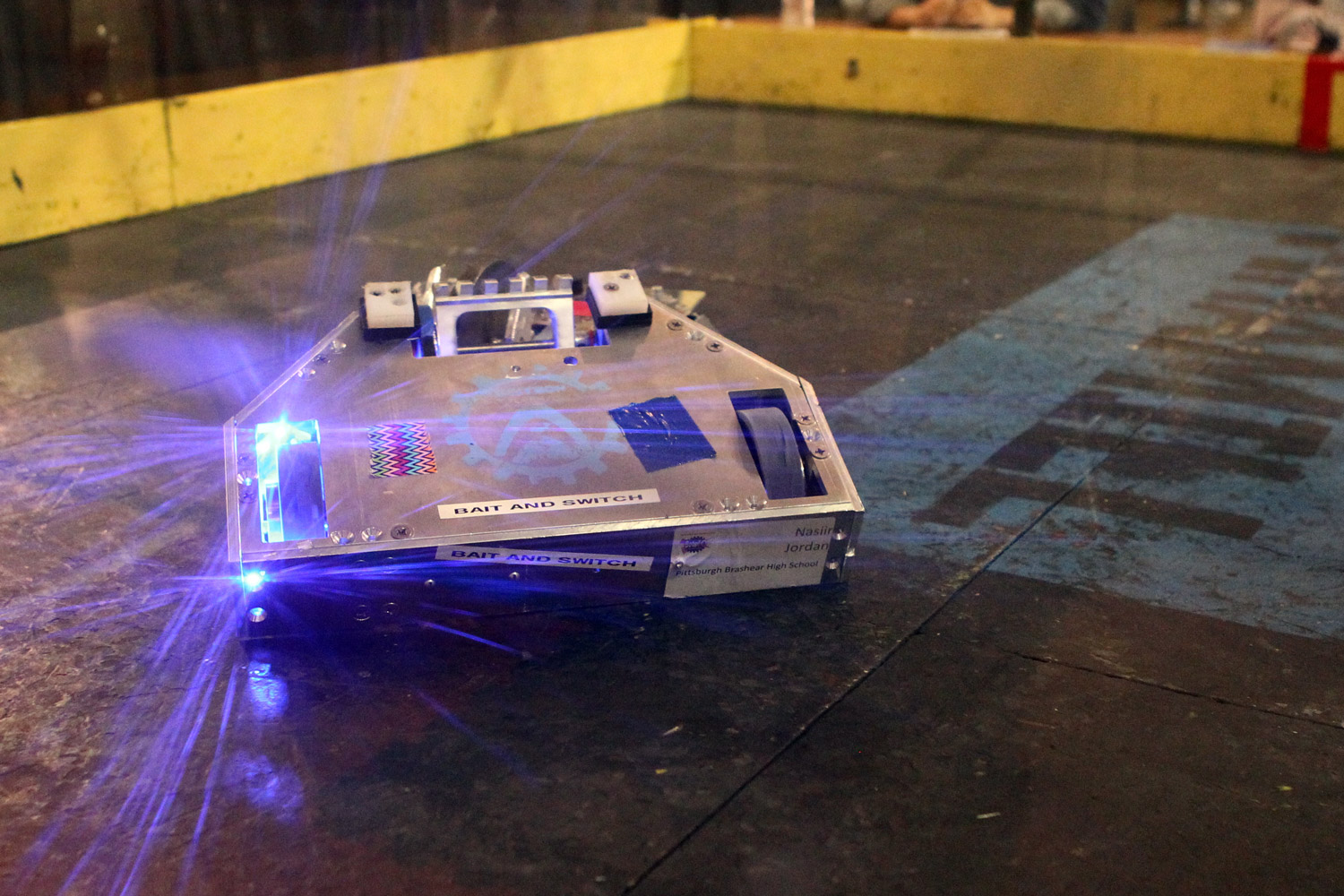 The local National Robotics League Competition is the culmination of a year long robot building program. Students engineer, build, test, and compete in a battle against their peers.
This competition exposes students to the potential in manufacturing, engineering, and industrial career opportunities. There are nearly half a million job openings across the country in manufacturing right now!
Sponsor & Donate to our competition!
The NRL attracts smart, capable students who love to build things and solve problems. Exactly the type of people who we hope will make up the next generation of manufacturing leaders. Through your generosity, we will be able to ensure that these talented students stay in the pipeline.
Contract Kaity Van Amersfort to donate!

Judge, volunteer, & participate
Helping us judge & volunteer for the day is another great way to get involved and help with this worthy event! It takes nearly 40 volunteers to run this competition and all the facets that go along with it.
Contact Amy Primrose if you'd like to volunteer.
Thank you to our generous sponsors
Community College of Denver
Arizona NTMA, Modern Industries
Rocky Mountain NTMA
NTMA
CAMA
Cutter Innovations
Denver Machine Shop
Denver Precision Products
EMJ Metals
Focused on Machining
Hirsh Precision Products
Reata Engineering
Specialty Plating
Tecomet Boulder
Wheat Ridge High School Media Team